The Technology Center.com is a local SWFL computer repair IT and technology company that has served Fort Myers, Estero, Naples, Bonita
Springs, Golden Gate, Cape Coral, Lehigh Acres, Port Charlotte, Punta Gorda and Lee, Collier and Charlotte Counties for over 21 years!

We perform computer IT and technology services at your choice of HOME or BUSINESS location, customer drop-off, remote repair and
remote restore via the Internet or by PICK-UP & RETURN service. In addition to PC repair service we also specialize in complete APPLE MAC
services. We have the certifications and qualifications to meet any requirement. Computer parts, labor, computer systems, refurbished
computers, computer NETWORKS, computer repairs, computer upgrades, advice, computer technical support, consulting, computer
hardware & software problems and all web page/site development & marketing services. We design, configure and maintain major
computer networks including knowledge and skilled expertise in working with routers, switches and voice gateways, IP phones and more.

Our
corporate client list
includes companies such as: Wachovia Bank, RBC and SunTrust Banks, Wal-Mart, Office Depot, AT&T, Office Max,
Best Buy, CompUSA, Chicos, Fifth Third Bank, numerous stores in the Coconut Point Mall and hundreds of other small, medium and large
businesses. We also design, install and sell discount HDTV surround sound systems. No job is too small.

Today, customer service is often talked about, but rarely is it defined or truly delivered. We define customer service as meeting and if
possible exceeding our customer's expectations by offering best value and on time solutions coupled with exceptional pre and post sale
customer service. We accomplish this by continually reviewing and improving the effectiveness of our business practices and Quality
Management System. Essential to meeting our mission is hiring, training and appreciating our exceptional employees who take pride
and responsibility in every task they perform.

Upfront discount rate pricing is how we do business.



Corporate Business Rate

$30 per half-hour


Residential Rate/ Tune-Ups/ Overnight

$20 per half-hour/ Tune-Ups $35 flat/ $60 overnight overhaul


Remote Access Rate



On-Site Travel Rate:
FREE SERVICE

Computer Repair, Computer Service, computer upgrades, PC repair, custom computer builds, computer technician, support, computer
support, computer technical support, web page design, internet services, webmaster, web site development, web site marketing services,
Computer training, web site training, Computer Consulting, Home Theater, HDTV, Virus Clean, Spyware clean, computer Hardware,
computer systems, computer sales, computer store, Wireless networks, Business, Residential,commercial, computer networks,
Networks, Network, Networking, Installation, used computers, refurbished computers, IT service, IT consulting, HDTV, Naples, Bonita
Springs, Estero, Cape Coral, Fort Myers, florida, Cisco routers, routers, switches, voice gateways, IP phones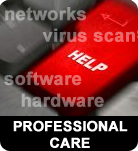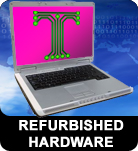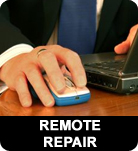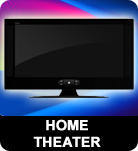 Copyright 2008 The Technology Center.com/ All Rights Reserved.




Territiories Available
TheTechnologyCenter.com has territories available
in any shade of blue,